My name is
RAVI VARMA
Digital Marketing Trainer in Hyderabad.
I'm Ravi Varma, a Serial Entrepreneur who enjoys exploring new ideas and business opportunities. I am a fan of technology, design, and entrepreneurship.
I enjoy helping companies with strategy, planning and problem-solving.
I aspire to be the best Digital Marketing Trainer in Hyderabad, as I train individuals on digital Marketing Skills and help them make a career out of Digital Marketing.
SEO
I can get you top rankings for high Search Volume & High competition Keywords
Facebook Ads
Can frame powerful FB Marketing strategies that boost your business/sales.
Affiliate Marketing
I enjoy making money online through affiliate product sales.
Unique Anologies
Good at framing Analogy that can help students understand the content better.
Google Ads
Good at running ads that drove profitable ROI's for my Clients.
Email Marketing
Can automate your sales funnel with proper money-making workflows.
Instructional Design
Designed and developed learning processes, training materials, course plans and learning experiences.
Industrial Training
Expose students to actual working environment and enhance their skills
Lead Digital Marketing Trainer in Hyderabad – Digital Brolly
Ravi Vama, – I'm the lead Digital Marketing Trainer in Hyderabad with years of real time experience and expertise in online making money making using various digital marketing strategies.
Digital Brolly is a digital marketing training institute in Ameerpet, Hyderabad offering courses on Digital Marketing to Job Seekers, Professionals, Business Owners, Corporates, and Students.
I started working with Digital Brolly as a Digital Marketing Trainer in Hyderabad from the year 2018. In these 2 years of journey with brolly, I could trainer and place 100's of students.
I aspire to be the best Digital Marketing Trainer in Hyderabad that can train students on the complex bits of the subject with ease.
Apart from Digital Brolly, I also take classes as Digital Marketing Trainer in Hyderabad for Sathya Technologies, Media3, MindQSystems, APSSDC and other reputed organisations.
My startup "Doers Guild" has started with Zero (0) rupees investment right after my college days in 2012. Doers Guild has 5 star reviews with wonderful reputation among all the clients from US, UK and Australia.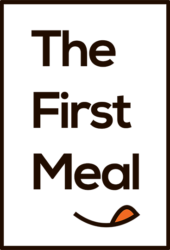 I was one of the Co-Founders at "The First Meal". First Meal was one of the fastest growing food startups for the year 2015. It was later acquired in 2016 for a multi-crore deal giving me and our team a successfull exit that we all wanted.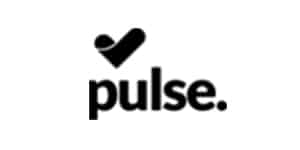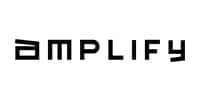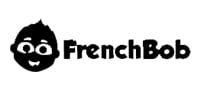 Learn with Ravi (Digital Marketing Courses)
Digital Marketing is fun,
Digital Marketing
is Passion, things keep changing in Digital Marketing.  Google keeps updating its Ranking Algorithm, Facebook keeps on adding new features regularly. So, I have thought of creating video classes on the new updates and the latest happenings on Digital Marketing to help people keep upskilled and stay on the top of the technology. Here are some of the text/video courses created:
Receive free classes to your email directly by enrolling here:
I have recently attended Ravi Varma Sir's Digital Marketing Sessions.I was extremely impressed with the teaching from both an engagement perspective and also with how practical it was. I would personally recommend his training to those who wants make the career out of digital marketing.
The best place to learn digital marketing course.Ravi Varma sir is the best faculty and I likes his way of teaching with real time examples.

Very positive and fun environment to learn digital marketing with practice.I am attending to Ravivarma sir class,
If u connected to Ravivarma sir teaching u doesn't want to miss the class
Mr. Ravi Varma is an excellent trainer who is always ready to go the extra mile to help his students.