Digital Marketing
Trainer From
Hyderabad
I'm Ravi Varma, a serial entrepreneur who likes exploring modern ideas and business prospects. I like innovation in design, technology, and business.
I really enjoy helping businesses with problem-solving, planning, and strategy.
As I teach people digital marketing skills and assist them in pursuing careers in the field, I aim to be the finest digital marketing trainer in Hyderabad.
600+ students were trained over the course of the last four months at Digital Brolly. effectively placed them in a variety of companies, including startups, agencies, MNCs, and enterprises to work on Live Projects as interns in digital marketing.
For the best digital marketing course in Hyderabad, contact Ravi Varma at +91 81869 44555.
GET AN E-BOOK ON DOMAIN SEO FOR FREE
* Trust Me, I shall not share your contact info with anyone. I too hate spam.
HOW I COULD HELP MY STUDENT RAVI KIRAN TO BECOME A SUCCESSFUL IN A CA
Have somthing to discuss? Feel free to send a WhatsApp Message
SEARCH ENGINE OPTIMISATION
For keywords with a lot of search volume and high competition, I can help you rank highly. 
If you understand how Google's algorithm functions and what your users want from your website, SEO is an easy process. SEO is made simple if you can create web pages that can address the user's intent.
I will use my expertise to create authoritative websites that can genuinely rank for popular and valuable keywords. I give SEO training to people and show students real-world examples of profitable websites.
Every month, 30 to 40 crore Indians visit Facebook and utilize it actively. Therefore, you have the chance to use Facebook Ads to reach that number of people. 
Over the past few months/years, I have spent lakhs on Facebook ads. the knowledge of how to run campaigns that produce leads and conversions. I can develop effective Facebook marketing plans that increase your company's sales. 
I offer the same instruction to all of the students who sign up for my course.
Affiliate marketing is my favorite. This is a fantastic way to earn money online. 
The work of creating an excellent product is not necessary. Instead, choose a fantastic product that is succeeding on the market. 
Start by signing up as an affiliate and marketing it. Every time you make a sale, the commission is paid to you. 
I work as an affiliate marketer for numerous websites, hosting companies, programs for creating videos, and WordPress plugins and page builders that bring in $100 to $1,000 or more every sale. 
The exact same blueprints that I use to make money will be taught to the students enrolled in my course.
The world's most-used search engine, without a question, is Google. 
You must become familiar with Google Ads if you want to target your audience and display their advertisements on YouTube. 
We need Google Ads to bring visitors to your website while it is fresh and does not rank well in search engine results, instead of only on YouTube. 
You may display your ads on millions of websites around the world by using Google Ads. I run Google Ads 24/7 for our company. 
I provide Google Ads training and certification assistance to people so they can have a great chance of landing a job at an MNC.
EMAIL MARKETING & MAIL AUTOMATION
The most crucial aspect of digital marketing is creating a list of your target audience. Email marketing is a fantastic way to communicate with your audience and earn their confidence by providing them with valuable content.
We offer hundreds of email marketing tools that can automate the sending of your emails to certain lists at predetermined times and in a predetermined order. If you have a large list, this can help you achieve fantastic amounts of sales at the lowest marketing cost. Participants in this course will discover the finest techniques for sending email marketing campaigns that have surprisingly high open and conversion rates.
Using the most recent email marketing tools, they will also be able to build up automation for email marketing (autoresponders, newsletters, & schedule messages). For automated email marketing, I use Kiran Mail.
Utilizing video content effectively may do wonders. YouTube is a fantastic platform for getting your products or services in front of your audience. I can assist you in easily creating and uploading videos to YouTube. 
If creating a video and publishing it to a YouTube channel is step one, then step two is marketing the video to ensure that it reaches your target audience. 
I concentrate on teaching people in step two. To improve the video's Google ranking and market it to reach as many people as possible, I will assist you with YouTube SEO.
Ravi Vama- I'm a leading digital marketing trainer in Hyderabad with years of practical experience and knowledge in applying various digital marketing tactics to generate money online. 
Digital Brolly is a digital marketing training institute in Ameerpet, Hyderabad, giving courses on digital marketing to job seekers, professionals, business owners, corporations, and students. 
In the year 2018, I began working with Digital Brolly in Hyderabad as a digital marketing trainer. During my five years of working with Brolly, I was able to train and place hundreds of students. 
I want to do my best as a digital marketing instructor in Hyderabad, guiding students through even the hardest concepts with ease. 
In addition to teaching for Digital Brolly, I also take classes as a Digital Marketing Trainer in Hyderabad for reputable companies like Sathya Technologies, Media3, MindQ Systems, APSSDC, and others.
Co-Founder/ Director –
Doer's Guild
When I graduated from college in 2012, I launched my startup "Doers Guild" with a 0 rupee investment. Doers Guild has five-star ratings and an excellent reputation among all of its clients in the US, UK, and Australia.
Digital Brolly is a digital marketing training institute in Ameerpet, Hyderabad, giving courses on digital marketing to job seekers, professionals, business owners, corporations, and students. Our highly certified instructors have years of real-world experience and are experts in implementing different digital marketing tactics to make money online. 
The reputation of Digital Brolly as a leading provider of digital marketing education is excellent. Digital Brolly has become one of the leading training programs for digital marketing in Ameerpet in just two years. 
I am the lead Digital Marketing Trainer at Digital Brolly in Hyderabad, where I have received 100+ five-star reviews from students.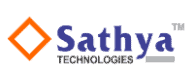 Sathya Technologies is one of the top software training institutions, which is located in Hyderabad. We provide affordable courses in top-notch IT training. Sathya Technologies established in 1998, now has more than 100 certified trainers from various software industries
Mind Q Systems is one of the greatest software training institutions in India, which has branches in Hyderabad and Bengaluru. Mind Q is a one-stop shop for training, recruitment, and IT services.
In this chapter we will talk about SEO Basics, SEO is search engine optimization where we try to rank our website at the top of the search results for a particular set of keywords. The meaning of market in the marketing world is different Examples: Google, yahoo, Bing, Duck Duck Go and more
How to do Keyword Research
How to do Keyword Research? – To start doing keyword research you should first inderstand what are keywords? On How to do Keyword Research? we have already understood what keywords are, now let us look at different types of keywords.
Constant Contact Review 2020

Here Constant Contact Review article provides info on features, pricing, template design and much more available in constant contact email marketing tool. Constant contact is considered one of the leading email marketing services in the digital marketing industry with lakhs of customers.
I have learnt many things in digital marketing.affordable fees for all.I like the way our Ravi sir teach and his teaching skills are perfect.I got a job in Suaa eCommerce professional llp as digital marketing executive. Thank you Ravi sir
The Digital Marketing training sessions was very interactive and I have learnt a many new updates & latest know-how in field of digital marketing. I find this to be the Best institute and our trainer, Ravi sir is very knowledgeable and friendly.
The Digital Marketing training sessions was very interactive and I have learnt a many new updates & latest know-how in field of digital marketing. I find this to be the Best institute and our trainer, Ravi sir is very knowledgeable and friendly.
Ravi Sir makes sure that you gain complete knowledge about the entire course. I'd recommend to anyone who wants to make a career in Digital marketing. Also I've been placed in Tech Mahindra.
I would like to thank Mr. Ravi Varma for all his support and the quality of training he provided. I was able to learn the most useful aspects of digital marketing. Furthermore, the course was informative, which helped me in understanding the various concepts and strategies that are used in digital marketing.
The Whole experience was a very positive one. Trainers Ravi Varma is so friendly that he will go out of the box to make us understand the concept.
Looking to get in touch with Ravi?
You can ping on Whatsapp or Email for Free.
Looking for 1 on 1 – Personal Appointment? – You will need to schedule an appointment
1hr Personal Meeting will cost you 10$ – 770/- INR
*(Will be Refunded if I couldn't help you with your concern)