SEO Basics – Updated (2023)
In this chapter we will talk about SEO Basics, SEO is search engine optimization where we try to rank our website at the top of the search results for a particular set of keywords.
In SEO Basics, we will first start with what is a search engine?
The meaning of market in the marketing world is different examples: Google, Yahoo, Bing, Duck Duck Go, and more…t.
But from the business or the website owner's perspective search engines are a way to market your business to find potential customers for their business.
In the SEO Basics, let us first try to understand how Search engines work.
Search engines have three major functions; they provide search users with a ranking list of sites. The major functions of a Search Engine are as follows:
Google uses automated programs called spiders or crawlers.
This program generally browses the internet and stores info about the pages it visits.
The web crawler makes a copy of the webpage, whenever it visits and adds the webpage urn to the index.
After this, the web crawler, repeats the process of copying, and indexing and follows each link on the web page. It keeps doing this, building a huge index of several web pages as it belongs
Every time a web crawler visits a page makes a copy of it and adds its URL to an index.
This process of adding curls to the index is known as indexing. The web crawler repeats the process of copying and indexing. It follows each link on the webpage.
So, it's important to link every page of your website with others.
If your webpage isn't linked & not submitted to google it will not index the page.
Robots.txt will help if you want to hide any specific pages from google crawling and still the user can use the webpage.
Google shows results on its search engine results page (SERP) in a sequence with an algorithm, which assigns every Web page with a relevancy score. This process is also known as PageRank.
These 3 core process of a search engine helps them to understand and analyze the websites to rank them.
Three major factors in ranking
Frequency & locations of keywords on the page.
The page/domain age and trust.
Several backlinks.
There are plenty of other factors too. Google considers more than 200 signals to rank a website in a search Engine.
We will do SEO for our website in 2 ways.
Next in our SEO basics, let us understand what SEO is all about.
Search engine optimization (SEO) is a technique that is used to increase the ranking of a website in SERP.
Introduction to SERP – SEO Basics
"SERP" stands for search engine results page.
Google will give results based on your search for a particular word or phrase.
These results will be shown on a Google search results page.
Search results are mainly of two types =
Paid search results
Organic search results
Paid results are nothing but advertisements. Paid results are also known as pay-per-click (PPC) ads. Advertisers pay Google to show their sites as ads on google when the user is searching for a particular keyword. The ads are usually displayed on the top of Organic Results. The advertiser need not pay for displaying their ads on the SERP but has to pay when the user clicks on their ads and visits the website. Hence it is called Pay per click.
Organic results are nothing but Search Listings.
This search listing is also known as natural search results.
As per the latest 2019 updates that Google has, In our SEO basics chapter we will understand the different types of organic results available.
Keyword Research plays an important role in SEO check how you can be a pro at keyword research.
Organic Search results are further classified into multiple types: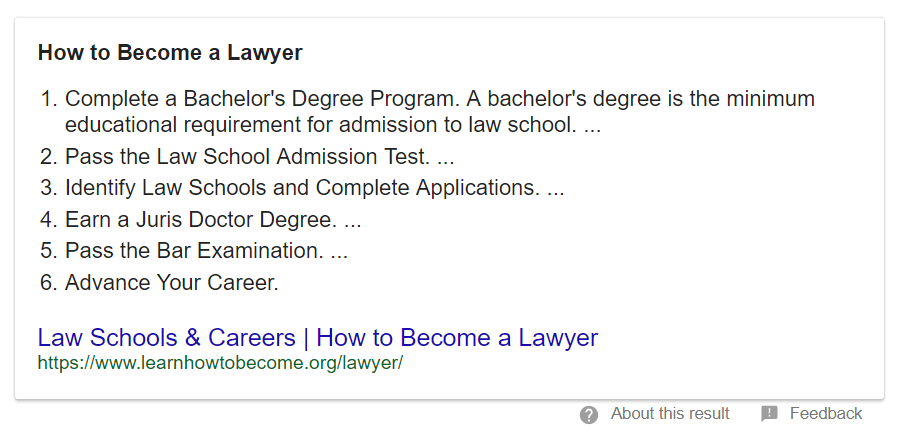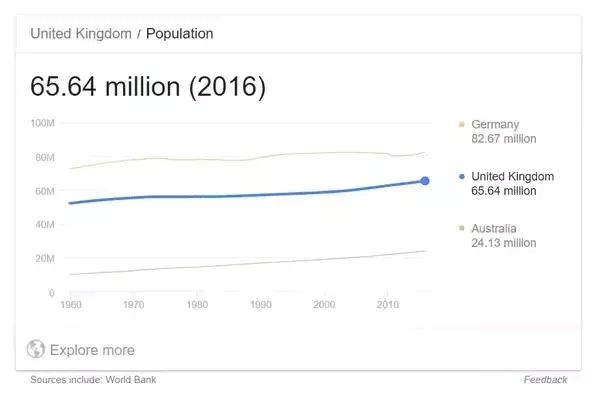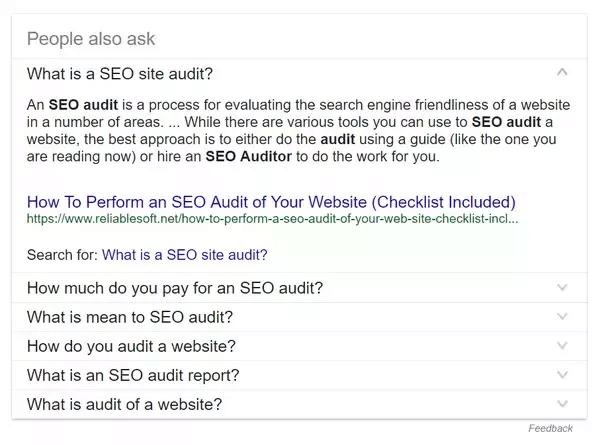 Search algorithm updates – SEO Basics
In the previous days, the Google algorithm isn't updated quite often.
When our website was ranking high for a particular keyword then it had been ensured to have this website in the top place till we got the next upgrade which may not happen for months or weeks. Afterward, they'd push out another upgrade and things would change.
Panda, Penguin, Hummingbird update.
The three updates like Panda algorithm, the Penguin algorithm, and Hummingbird are the biggest changes that have happened in the last few years.
What is the Panda algorithm? – SEO Basics
On 23rd February 2011, The Panda algorithm was launched. This panda algorithm is a big deal that made changes in the ranking of the sites. The main purpose of Panda was used to show high-quality sites higher in search results and where lower-quality sites go down in the rankings.
The panda algorithm mainly focuses on thin content, duplicate content, and low-quality content.
A "thin" content specifies that the page has little or no value to someone who is reading it. Thin content doesn't mean that a page must have a certain number of words, pages with very few words are not helpful.
Content & 300 words.
Duplicate content
The website has a large amount of content that is copied from other sources on the web is the main target for the panda algorithm.
It marked the low-quality duplicate content sites.
What is the Penguin algorithm?
The Penguin algorithm was first launched on April 24, 2012. The main goal of Penguin is to reduce unnatural backlinks.
In Google, the sites have created unnatural backlinks to gain an advantage in Google search results.
Hummingbirds completely differ in comparing penguins and Panda.
Google first announced Hummingbird on September 26, 2013.
The Hummingbird was already being live for about a month when google made this announcement.
Hummingbird is about the relevance of the user search & staying in the same content. – Answering users' questions.
Giving life to niche sites.
If you can produce content that is answerable to people's questions, then you're on the right track.
Because of its effectiveness, SEO has become widely adopted in online marketing strategies.
The top five benefits of SEO are as follows:
Increased Traffic
Return on investment (ROI)
Cost-effectiveness
Increased site usability
Brand Awareness
Check out free Digital Marketing videos in English and Telugu.