Best Cloud hosting for wordpress websites 2019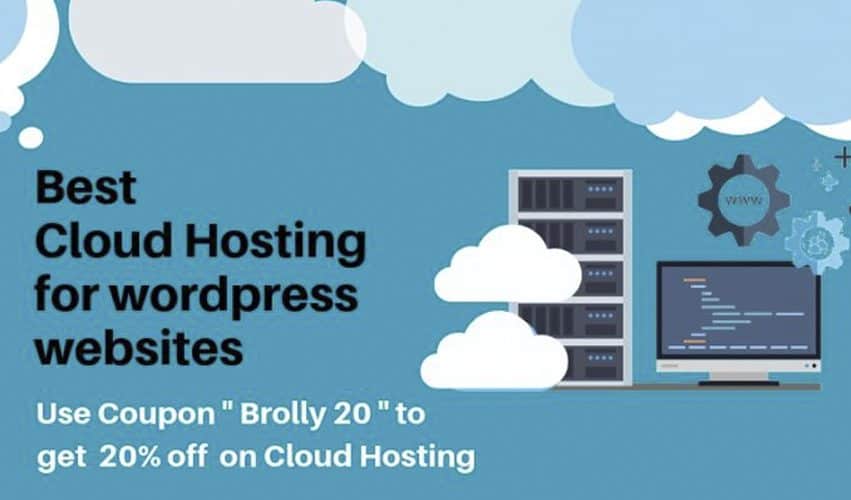 Being a digital marketer, I have been creating WordPress websites from 7 years now. With the experiences of creating more than 100 websites in the last 6 – 7 years. I think I can suggest you guys, the best Cloud hosting for WordPress websites in 2019
I always suggest you go for a cloud hosting instead of shared or dedicated hosting. Most the WordPress hosting services are hosted in shared hosting spaces. Hence I don't prefer them too.
Cloud hosting always has the greatest advantage of Speed and performance hosting for WordPress websites when compared on Shared Hosting or Dedicated hosting.
Best Cloud hosting for WordPress:
The best cloud hosting for WordPress websites is Digital Ocean using cloudways. I have been using digital ocean from more than 3 years now, and I'm very happy with the performance of these websites. The cheapest plan in Digital Ocean starts with 5$ per month.
what do you get for 5$ on Digital Ocean?
Memory – 1 GB
VCPUS – 1
Storage – 25GB SSD
Transfer/bandwidth – 1TB
You can upgrade whenever you want for more memory, vcpu, storage or bandwidth.
However, you need to use a tool like a server pilot or cloudways that helps you manage your Digital ocean Cloud hosting.
Serverpilot pricing:
Serverpilot was giving free accounts before, but now they made it premium with a min slab of 5$ per month plus half a dollar $0.5 extra per website per month. Though I like the Free SSL, 1 click WordPress installer, database management, multiple PHP versions, and many others, – I'm not picking it just because the charge me per websites which isn't great for people that run multiple websites.
Cloudways is the best cloud WordPress hosting platform that let you choose the cloud hosting that you want to choose since we have already decided to go with Digital Ocean, you can choose digital ocean
If you pick cloudways and use a single server from Digital Ocean, it costs you 10$ per month that can help you host multiple WordPress websites just at $10 per month. You also get FREE SSL for all your WordPress websites that are hosted on your cloudways platform. Free SSL for all the websites saves money.
Want to save more, use "BROLLY20" coupon code to save 20% on your first invoice.